COOLEST MINIATURES
A Tiny Division of Color your Dream Farm
STALLIONS I BROODMARES I FOALS I MINIS FOR SALE I MINI WINNERS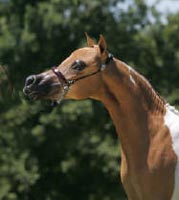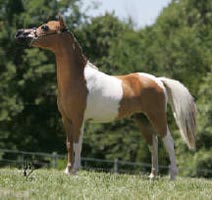 Ravenwood Spotacular Allusion
AMHA/AMHR
AMHA World Top 3 Halter Stallion
AMHA World Top Ten Sire
2005 Sorrel pinto Stallion
32.5 inches
Sire: Lucky Four After Dark Spotacular - World Champion Halter Stallion and World Champion Sire. He is sired
by the great Martin Boozers After Dark, a National Champion that
consistently sires National winners in both Halter and Driving.
Dam: Lucky Four Black Velvet Blitzen. She is sired by the one and only Little Kings Black Velvet,
Multiple World Grand Champion Sire.
We look forward to some great foals by this young stallion. He is royally bred and has the conformation and disposition to match ! Please feel free to call and come meet him in person.Thank you to Patty Wilhoite of Willow Creek Farms for the opportunity to own such a wonderful stallion !
Click here to see pictures of Ravenwood Spotacular Allusion's older foals.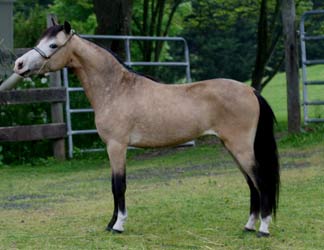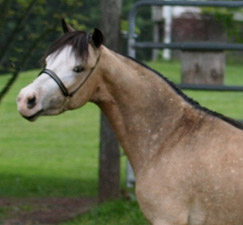 RFM Hawks Remember When
AMHA/AMHR
AMHA World Top 10 Halter Stallion
Reserve World Champion Halter Sire
World Champion Performance Sire
2009 Buckskin pinto Stallion
DNA tested to carry the Splash white gene – nSW1, LWO +, and Homozygous for the black gene
Sire: "Hawk" - 4GS Little Kings Alfalfa Pleasure - World Champion Sire.
Dam: Lucky Four Buck Deluxe Beverlyann, who is sired by World Champion, Lucky Four Skippa Buck Deluxe
and out of World Champion Lucky Four Rebels Honey Gold.

Thank you to Toni Reece for this wonderful addition to our farm !
ZIPS SUPER COWBOY I HORSES FOR SALE I BROODMARES I BABIES I WINNERS I MINIATURE HORSES
Our goal here at Color Your Dream Farm is to raise
"Halter Horses that Ride"

Caitlyn – farm greeter

Color Your Dream Farm
Quarter Horses & Paint Horses
Gettysburg, PA 17325
(717) 337-9387
cydfarm@comcast.net



Skipper – farm greeter
Now accepting payments through PayPal!


Click to make a payment
Color Your Dream Farm
All rights reserved.

Proudly Hosted and Designed by
Big Sky Internet Design, Inc.
dba, RockinB.Com